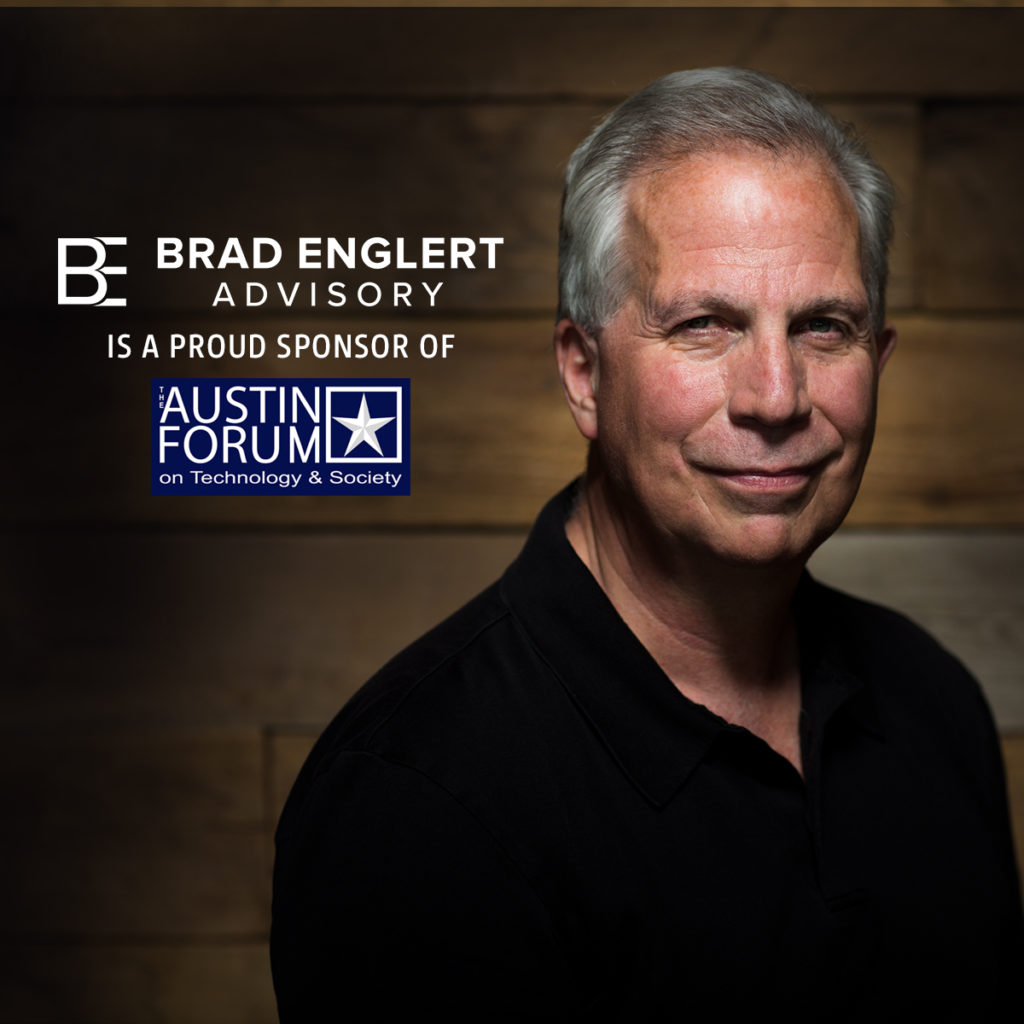 Austin Forum on Technology
http://bradenglert.com/wp-content/uploads/2018/02/austin_forum_blog-1024x1024.jpg
1024
1024
Brad Englert Advisory
Brad Englert Advisory
http://bradenglert.com/wp-content/uploads/2018/02/austin_forum_blog-1024x1024.jpg
Brad Englert Advisory is proud to announce sponsorship of the Austin Forum On Technology and Society (Austin Forum).
The Austin Forum explores the impact of technology on society and stimulates discussions, collaborations, and partnerships on new technology opportunities.
Each month, Austin Forum guest speakers address cutting edge technology topics in health and medicine, business and industry, science and research, education, government, entertainment, and social good. Upcoming topics are: Artificial Intelligence, Drones, Internet of Things, Clean Energy, Blockchain, Educational Tech, Cybersecurity, Smart Cities, Social Media, and Making More and Better Food with Technology. The cutting edge programming is modeled after SXSW Interactive, and in fact SXSW is also a proud sponsor.
The Austin Forum is presented in partnership with the Austin Public Library in the beautiful, newly opened Central Library. No worries for those of you who live elsewhere. The Austin Forum website posts all the presentations and blogs: https://austinforum.org
If you are visiting Austin, please join us at an Austin Forum event to connect, collaborate, and contribute. Admission is FREE and open to the public. Presentations begin at 6:15 p.m., followed by Q&A. The fun networking reception begins at 7:45 p.m.  Hope to see you all there!